Ladies, are you ready to kick it up a notch with some sassy and quirky styling tips for your favourite casual shoes?
Whether you're a fan of mules, ballerinas, or strappy sandals, these fabulous footwear options offer endless possibilities to elevate your everyday style. In this quirky and stylish essay, we'll dive into the exciting world of Casual Shoes for Women and discover how to infuse them with sass, quirk, and an irresistible flair that's all your own!
Mules: Backless Beauties


Let's start with the divas of casual shoes – the mules!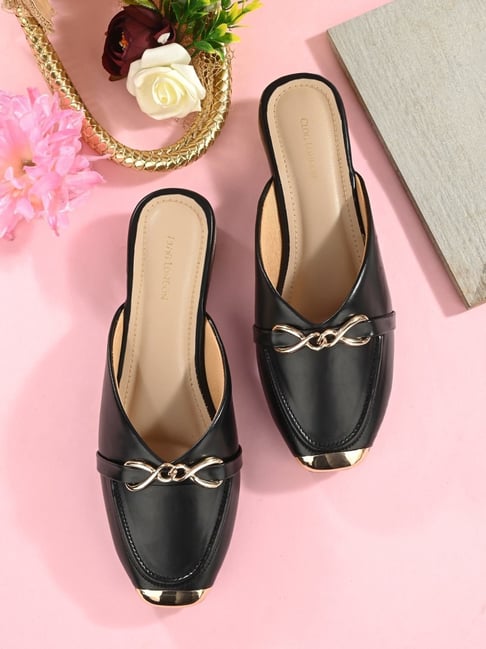 These backless beauties are the epitome of effortless chic, and they're a blank canvas for your styling adventures.
- Go Boho Chic: Pair your mules with a flowy maxi dress and a wide-brimmed hat for a bohemian-inspired look that's perfect for brunch with your squad. Add some oversized sunglasses, and you'll feel like a free-spirited fashion icon.
- Monochrome Magic: Create a monochromatic ensemble by matching your mules with pants or a skirt in a similar hue. The result? An instantly elongated silhouette that exudes sophistication and sass.
- Mix and Match: Don't be afraid to mix patterns and textures with your mules. Pair them with a striped shirt and polka dot skirt for a playful and quirky outfit that's sure to turn heads.
- Office Chic: Yes, you can rock mules at the office too! Pair them with tailored trousers and a crisp white shirt for a contemporary twist on classic office attire. Add a statement necklace or some bold earrings to add a touch of personality.
 Ballerinas: Graceful and Versatile 
Next up, we have the graceful ballerinas – the go-to shoes for women seeking comfort without compromising style.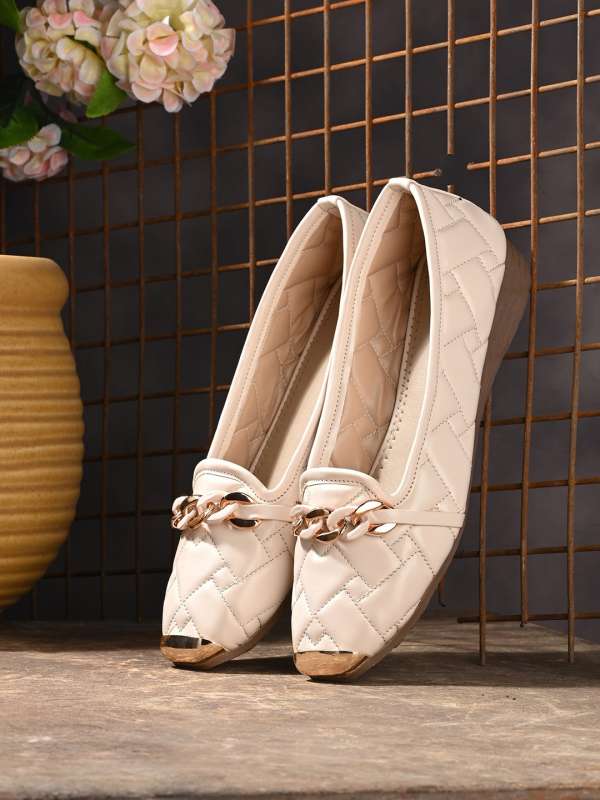 But don't let their delicate appearance fool you; ballerinas can pack a sassy punch when styled right.
- Edgy Elegance: Add some edge to your ballerinas by pairing them with ripped jeans and a leather jacket. This juxtaposition of feminine and edgy elements will give your look an effortlessly cool vibe.
- Dress It Up: Who said ballerinas are only for casual days? Dress up your ballerinas by pairing them with a flowy midi dress or a pleated skirt. Add some statement jewellery and a clutch for an enchanting evening look.
- Print Play: Embrace quirky prints with your ballerinas. Whether it's floral, animal, or abstract patterns, these shoes can handle them all. Go for a head-to-toe print look or pair them with a printed top for an eye-catching outfit.
- Athleisure Appeal: Ballerinas and athleisure? Yes, please! Pair them with jogger pants and an oversized sweater for a sporty chic look that's perfect for a casual day out.
 Strappy Sandals: Summer Lovin'
Finally, let's turn up the heat with strappy sandals – the ultimate summer essential that oozes sass and style.
These shoes are the perfect canvas for showcasing your pedicure and letting your feet breathe.
- Beach Babe: Embrace your inner beach babe with strappy sandals paired with a flowy sundress and a floppy hat. Add some boho jewellery and beachy waves for a look that's perfect for a day by the sea.
- City Stroll: Explore the city in style with strappy sandals paired with high-waisted shorts and a graphic tee. Throw on a denim jacket for an effortlessly chic ensemble that's perfect for urban adventures.
- Night Out Glam: Don't let the casual label fool you; strappy sandals can take your night-out look to the next level. Pair them with a sleek midi dress or a bodycon number for a glamorous and show-stopping look.
- Office Elegance: Yes, strappy sandals can be office-appropriate too! Pair them with a tailored jumpsuit or a pencil skirt and a blouse for a sophisticated and stylish office ensemble.
Ladies, the world of Casual Shoes for Women is a playground for your sassy and quirky side. Embrace the versatility of mules, the grace of ballerinas, and the summer lovin' of strappy sandals. Mix and match, experiment with prints, and infuse your own personality into every outfit. With these styling tips, you'll be strutting in style, turning heads, and exuding confidence with every fabulous step you take. So, unleash your sass, embrace your quirk, and let your casual shoes be the ultimate expression of your fabulous and fashionable self!
Ladies, are you ready to step into a world of premium and dazzling casual footwear? Look no further than the exquisite collection from Clog London, one of the leading brands in India. Get ready to elevate your style with the finest selection of casual footwear that combines luxury, comfort, and unmatched craftsmanship.
Clog London's premium and dazzling footwear collection is a treasure trove of versatile designs that can effortlessly elevate your everyday style. From chic mules to elegant ballerinas and strappy sandals, these casual shoes are designed to make a statement and reflect your unique personality.
At Clog London, quality is never compromised. Each pair of casual footwear is meticulously crafted using the finest materials to ensure durability and longevity. With Clog London, you can be assured that you're investing in footwear that will stand the test of time, making them a valuable addition to your wardrobe. Stay ahead of the fashion curve with Clog London's on-trend designs. Their collection showcases the latest styles and chic detailing that are sure to turn heads wherever you go. Whether you prefer classic elegance or quirky and playful designs, Clog London has something for every fashionista.
Buying casual footwear for women from Clog London is a breeze. Their user-friendly website allows you to browse through the dazzling collection with ease, explore various styles, and find the perfect pair that matches your style and preferences.
When you step into Clog London's premium casual footwear, you're not just buying shoes; you're embracing confidence and self-assurance. These shoes are designed to make you feel empowered and stylish, allowing you to conquer the world with every step you take. Join the ever-growing community of trendsetters and fashion enthusiasts who trust Clog London for their casual footwear needs. Experience the joy of being part of a brand that values individuality and celebrates the essence of every woman.
Ladies, it's time to indulge in the premium and dazzling casual footwear collection of Clog London. Elevate your style, redefine comfort, and unleash your confidence with their exquisite designs. Don't miss out on the opportunity to be a part of the Clog London community and embrace the beauty of luxury footwear. So, step into a world of fashion-forward elegance and sophistication with Clog London's casual footwear collection - the perfect blend of style, comfort, and premium quality. Happy shopping!